UNLEASH

Boldness

Disruption

Confidence

Expedience

Precision

Evidence

Growth

Opportunity

Learning

Agility

Success
ARE YOU LEVERAGING DEEP CONSUMER INSIGHTS TO APPROACH YOUR PRODUCT DEVELOPMENT?
Fusion MethodologyTM is our unique, proprietary approach to qualitative research that delivers key insights required to inform your Product Development and Innovation. Are you tired of getting the same answers from consumers, interview after interview? If so, it's time to rethink your strategy.​
W

e understand the challenges of Product Development with traditional qualitative research, and that's why we've developed Fusion Insight Methodology™ - the key to successful and agile Product Development. Our methodology is designed to provide you with fast, in-depth insights without compromising on quality. Here's how Fusion can transform your approach:
Discover
Early-Stage Exploration
Explore & Identify growth and opportunity areas
---
Concept Development, Ideation
Learn
Agile Market Learning
Model or Concept Testing with fact-based custom studies
---
Concept Visualization & Early Prototypes
Validate
Agile Product Testing
Validate and hone concept for product or market fit
---
Product Refinement + Optimizations
Roadmap Development + Go-To-Market Planning
---
Launch Plan, Messaging Roadmap
W
hat is your business objective?
Start an initial discussion to ask questions and understand the situation to frame the problem
Valen Group named
A top-trending firm
for innovation consulting by Forrester Research
We specialize in helping companies achieve remarkable results through strategic alignment, informed decision-making, and flawless execution of growth opportunities.
We find that many of our initial conversations with clients are initially to sort out what type of innovation: product development, choices or business challenge you're facing.  We formulate a uniquely tailored approach, suited to your business objectives, then start collecting the right answers to resolve it.  We will explore your needs by:
Speed and Depth: Fusion allows you to test your product ideas, hypotheses, or problems quickly and then dive deeper to re-test them the next week, all with minimal incremental cost. Say goodbye to lengthy research cycles and hello to agile innovation.
Flexibility: Fusion can be seamlessly integrated into any stage of your product development projects. We specialize in mixed analytical methods, combining qualitative and quantitative research with business analysis and modeling to help you solve problems fast and effectively.
Prepare for Success: We're on a mission to help teams elevate their qualitative game so they can be ready for the challenges of tomorrow. That's why we're reaching out to you now with our exclusive Fusion Methodology™ offer.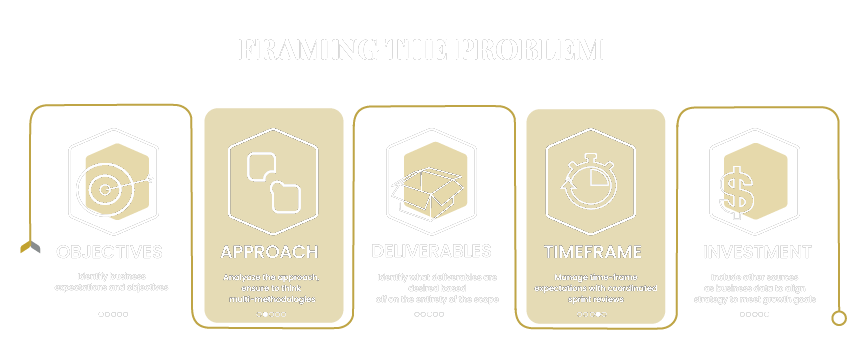 Let's create something extraordinary together
Schedule a free consultation with our team and let's make things happen!